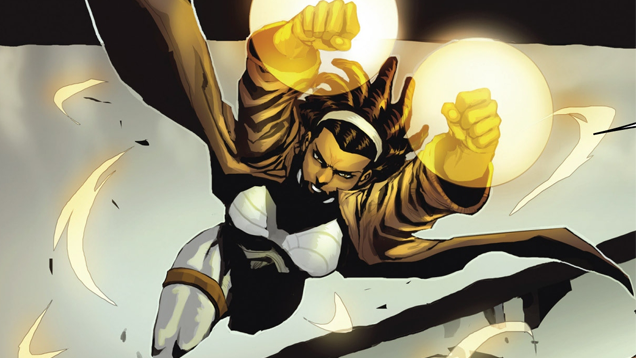 While perusing Facebook to see what's been going on in the world while I was away at the Rock of Eternity (see previous post), I came across
this article
from last year which offers a nice summary of the ups and downs of Monica Rambeau's comics career.
I was lucky enough to encounter Ms. Rambeau in her very first appearance and I've been a fan ever since.
And if anyone is having trouble pronouncing her last name, here's a little video clip that provides a helpful guide.